BAT function: Campaign without personalization

If your campaign does not require personalization, the easiest way to test the campaign is to use the "BAT" function.
Simply enter one or more email addresses one below the other and validate.
A test message is sent to each recipient.
The mention [BAT] is added at the beginning of the object.
Warning: If the campaign contains customization variables, these variables are not taken into account.
Customized proofreading function: Test the customization

If you want to test the personalization on a campaign that contains personalization variables, you must use this "tests" function.
Procedure to follow:
Select the people to whom you want to send the test by going to the list of recipients (using the "View" command) and checking the box on the right of each desired line. The selected line turns orange.
Click on Tests then validate
The mention [BAT] is added at the beginning of the subject of the test messages that are sent.
Display tests

This test allows you to see how your message is displayed in the different messaging systems of your prospects.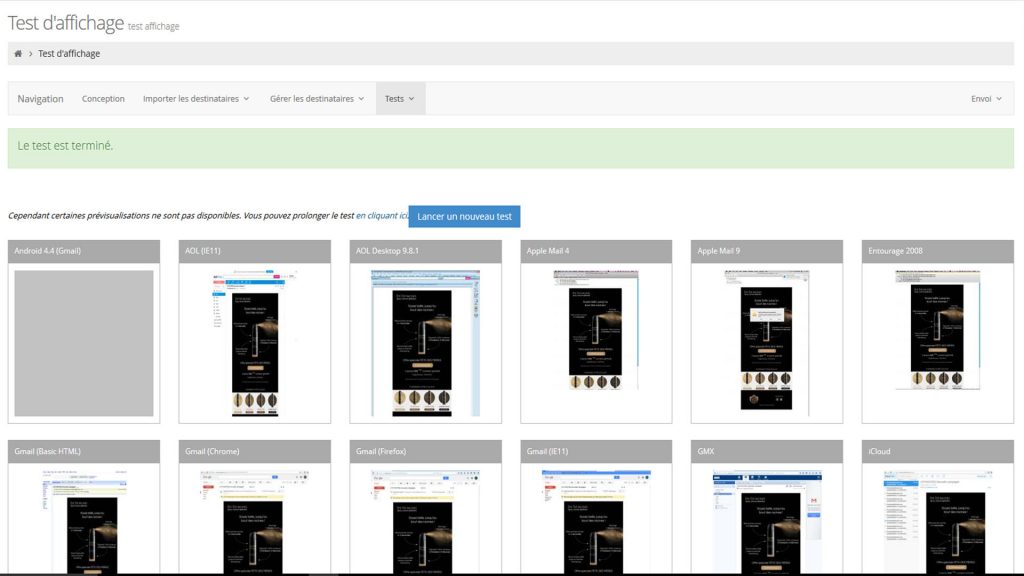 Deliverability tests

To view the deliverability test, go to your pending campaign and then to the "test" tab.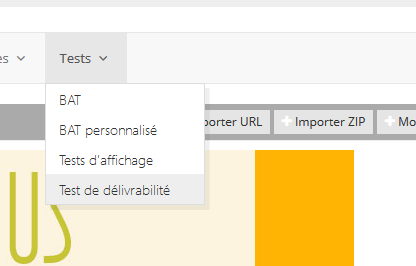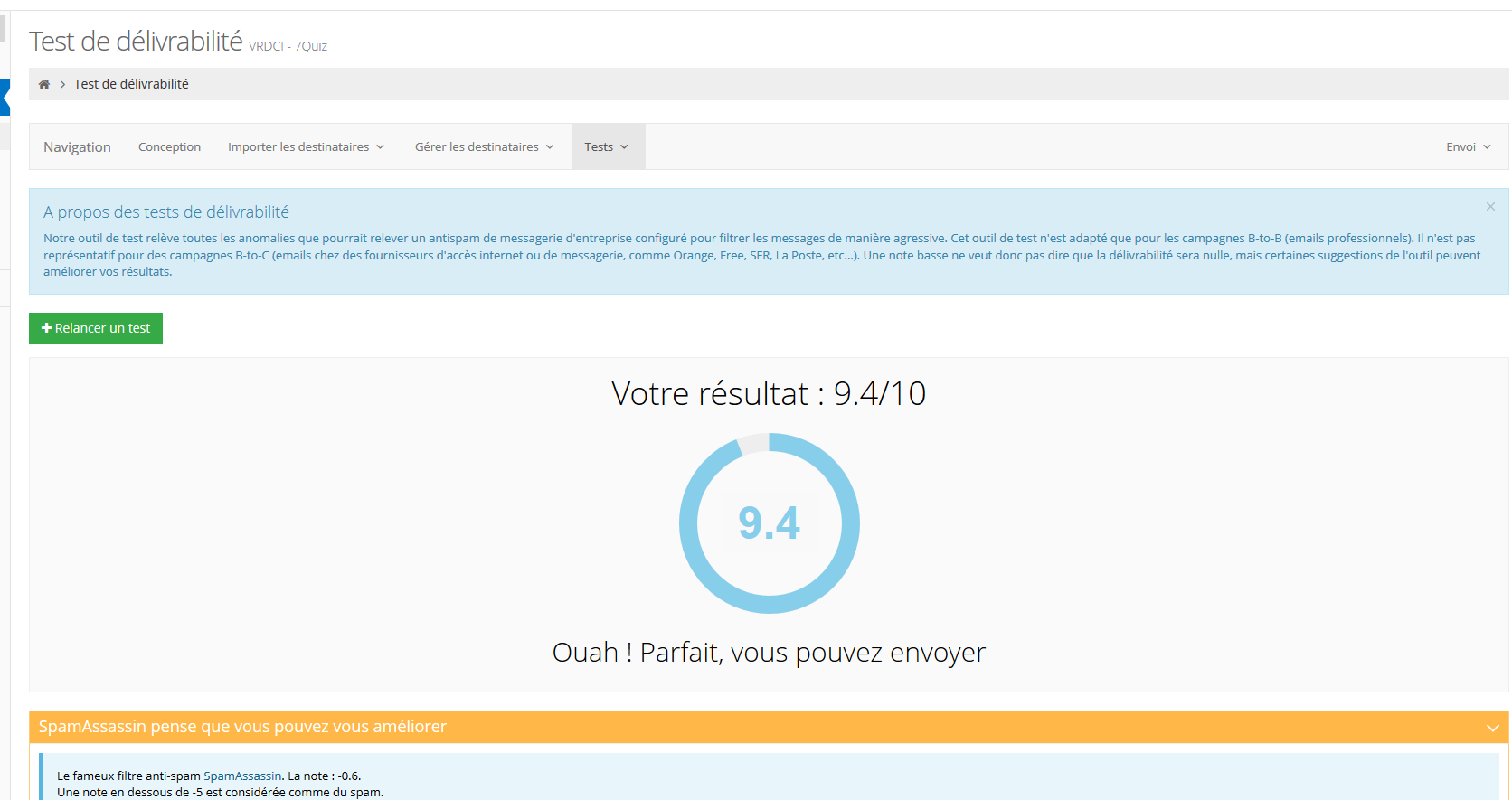 The deliverability test gives you an overall score according to the different criteria that make up your message.
It is recommended to have an overall score above 6/10 to have a correct sending result.
This test highlights areas for improvement in your campaign, so it is wise to follow certain guidelines.
This post is also available in:

Français (French)