In your sent sms campaign, you will find a "statistics" tab with two entries: reports and enriched file.
Reports
The report section tells you:
the number of successful sms, i.e. the number of contacts who received your message
the number of read confirmations, thus the number of opened sms
the number of clickers
the number of errors
The statistics are available as soon as the campaign is sent, but they can change up to 24 hours after the launch.
You can follow the evolution of your campaign in real time.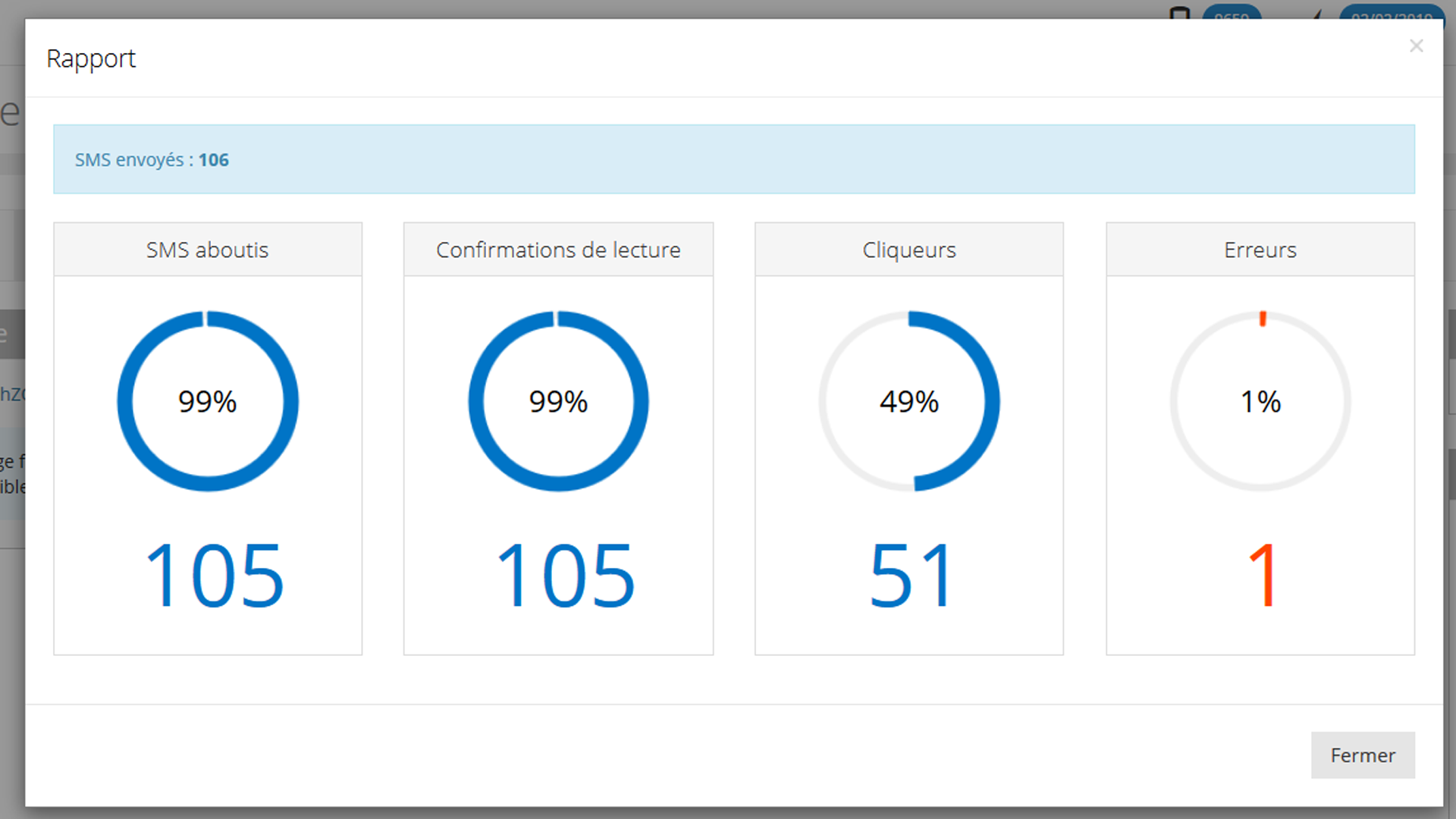 Enhanced file
The enriched file is an excel file to download.
You will then know for each number, if your contact :
- received your message
- replied ( as well as the return message )
- clicked
- unsubscribed from your mailing list
The rich file also allows you to know the channels used to deliver your message
This post is also available in:

Français (French)