It is possible to personalize your messages with the content of the fields in the recipient list.
First of all, take note of the personalization codes to use:
Once your contacts are imported, go to the "Recipient Management" section and then "View".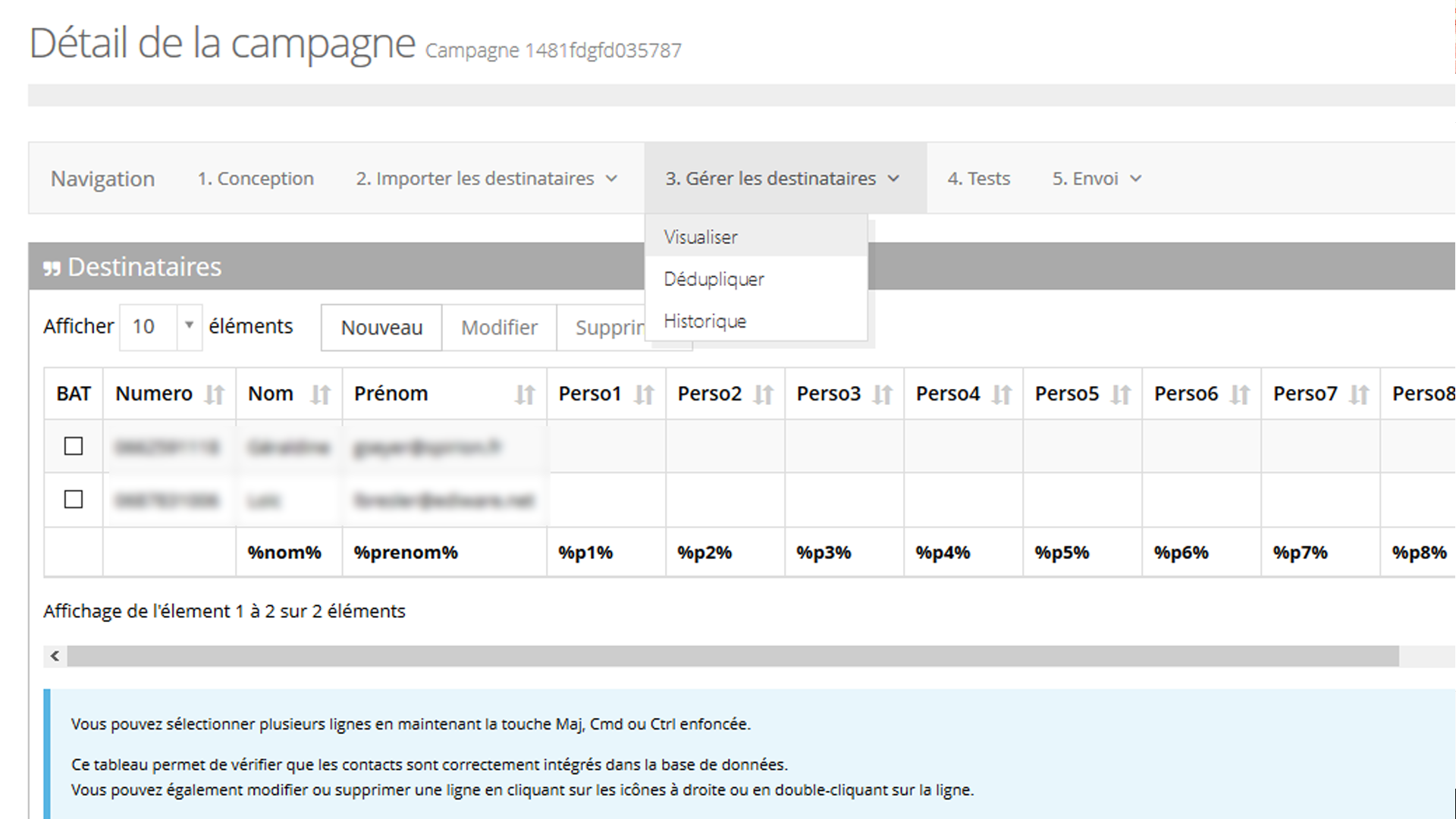 At the bottom of each column is a code of type%...%", this is the code that must be used to set up the customization.
Once you know your codes, go back to the design part of the message. You can then write your text by replacing the variables with the corresponding code.
Thus, if the 4th column of your database contains the criterion "civility", we will have :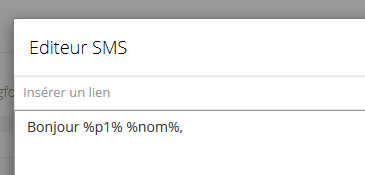 This will give on the SMS sent: Hello Mr. Dupont.
Be careful with the length of the personalized content. Custom variables can vary the length of your SMS messages and incur additional charges if some messages exceed 160 characters.
This post is also available in:

Français (French)