In the menu at the top of the home page, click on | New Campaign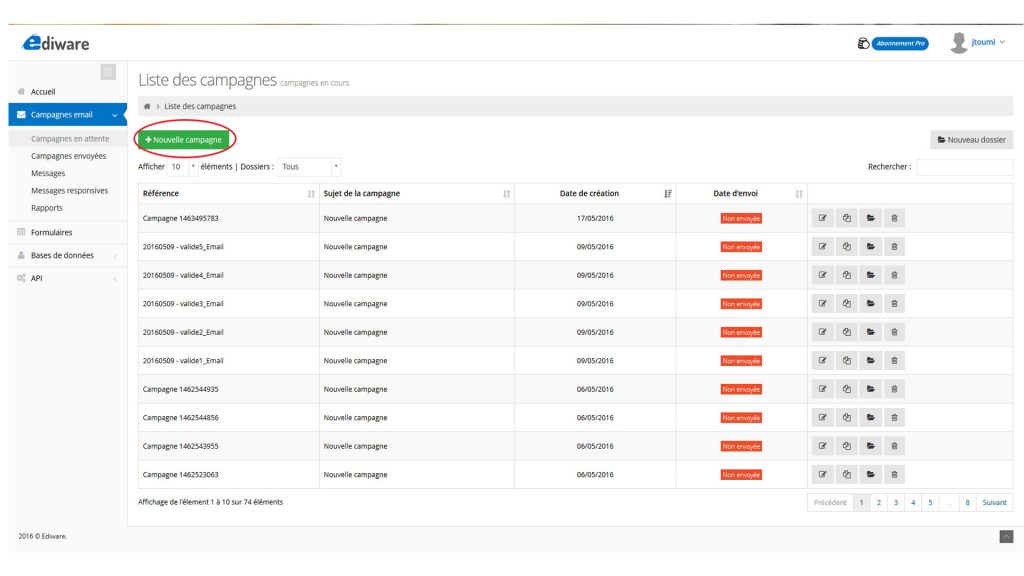 Your new campaign appears at the top of the list of unranked campaigns.
You can sort your campaigns by folder. To create a folder, simply go to the "New Folder" tab at the top right, enter its name and click "Save". The files are arranged in alphabetical order. To sort a campaign into a folder, simply click on "sort campaign" on the line of the campaign in question, and select the chosen folder.
You can also delete or duplicate your campaign, with or without contacts. The fact of duplicating your campaign with the contacts automatically leads to the creation of an identical campaign (taking over the email addresses, the message and its parameters: subject, sender name, etc.). The duplication without the contacts does not include the email address file, which allows you to send an identical campaign to other recipients.
This post is also available in:

Français (French)