In the platform there are different menus to customize your blocks.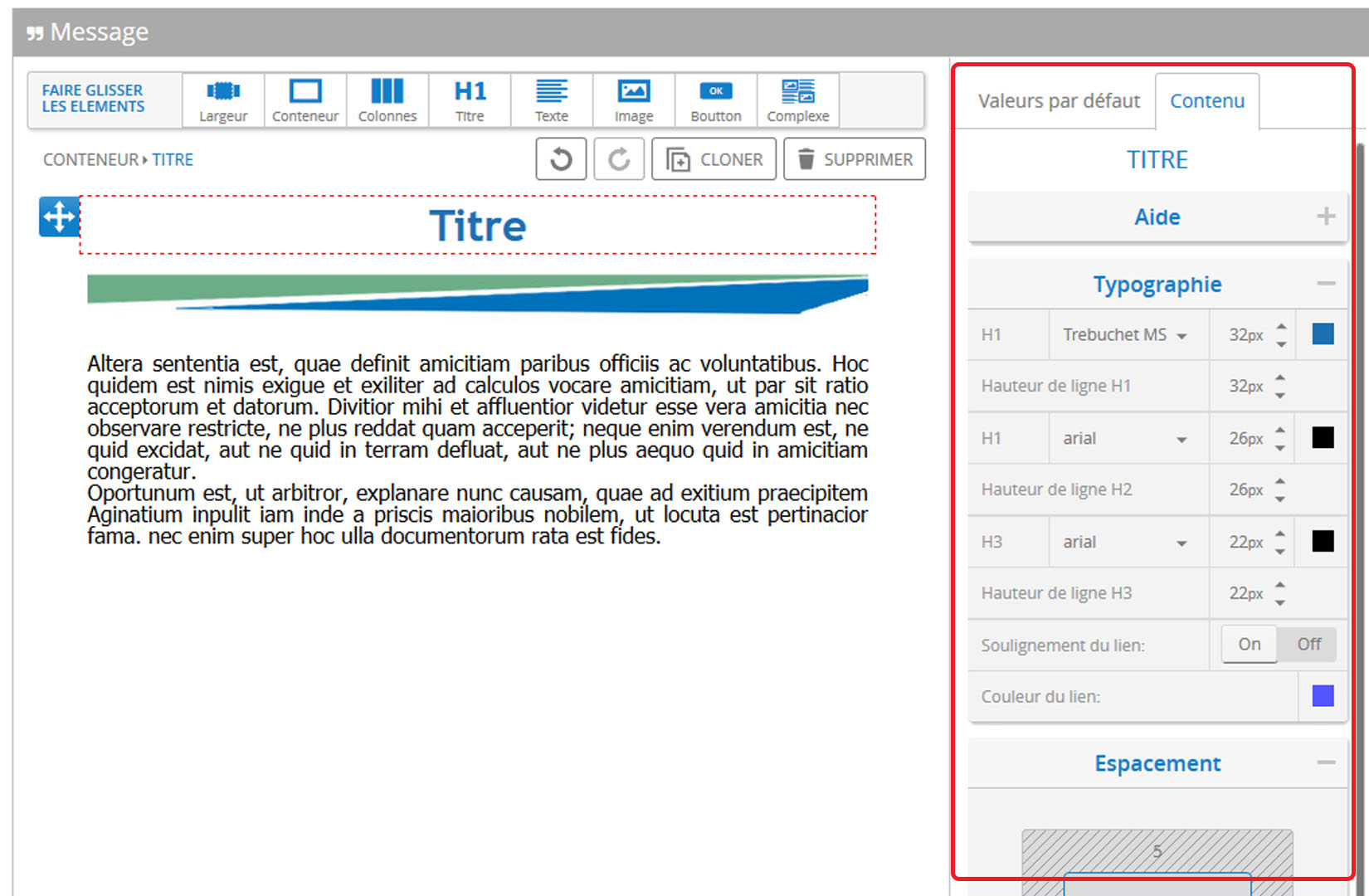 The menu on the right allows you to make quick and general changes to the block you are working in.
For example, in a text block, if you change the typography, this change will be made on the whole text of the block.
However, if you want to make finer modifications to the "text" elements, just double-click in the block in question.
Thus, an editor opens.


It allows you to do more customization in the block and offers the possibility to modify only a part of the block.
This post is also available in:

Français (French)