When you submit a form, it is possible to automatically save the information filled in by the contact in your hosted database.
In case you are looking to complete your database criteria, the contacts that complete your form will be updated.
In order to register new contacts, the form can also be put online on your website.
To set it up, you must go to the "Form" section and then modify or create the form to be sent.
Once in the form area, go to the "Automation" tab

In the "Automation" section you must select the hosted database in which your contacts and their information will be stored.
Secondly, you must match the fields of your form with the criteria of your hosted database.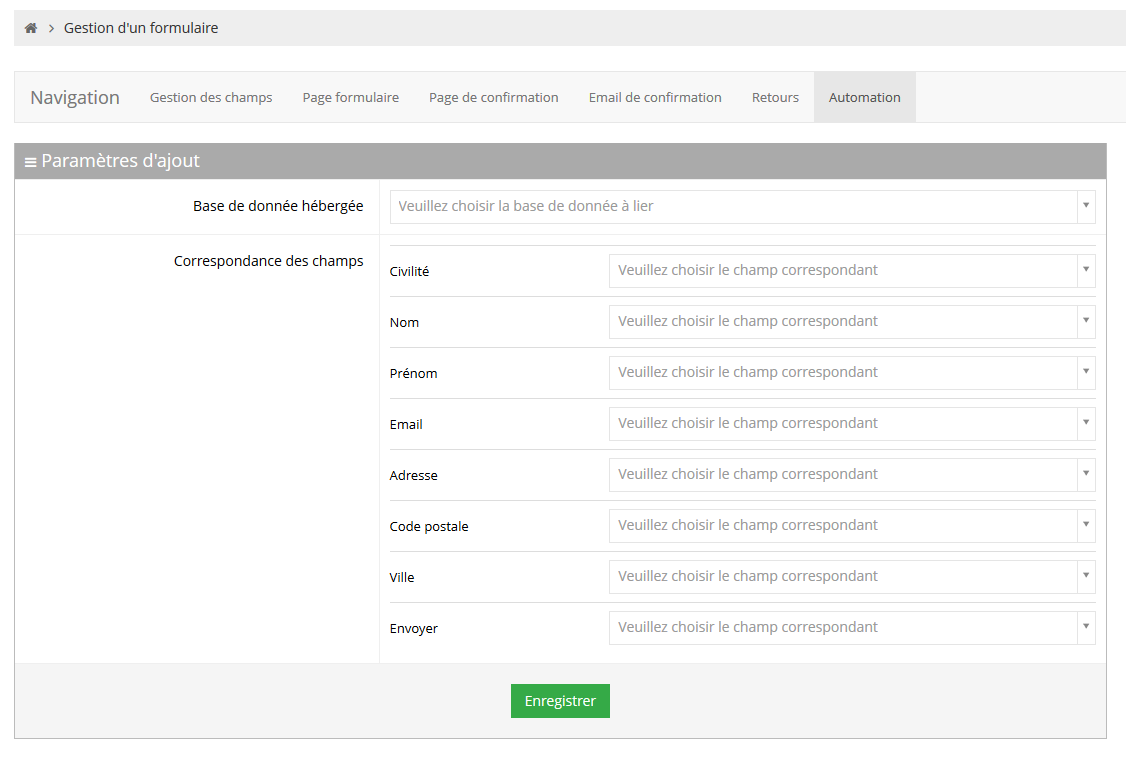 For the contacts you already have in your database, you have the option of re-recording this contact, recording it instead of the information you already have, or choosing to ignore this new data.

When your registration is effective, it will be indicated as follows in your form page.

All this information is included at the end of this video.
This post is also available in:

Français (French)